1. Click "Calls" to navigate to the Reports calls tab.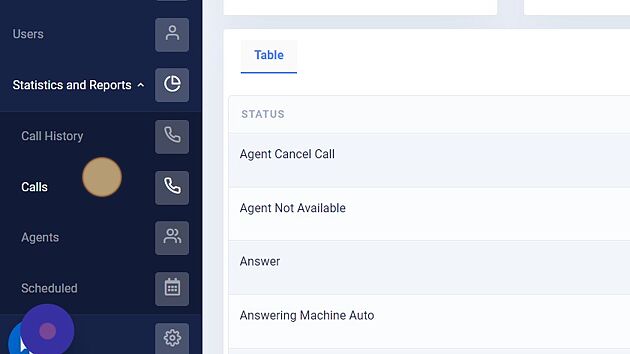 2. Click "Status" to choose for which KPIs you would like to get a report. PS: You can choose multiple options.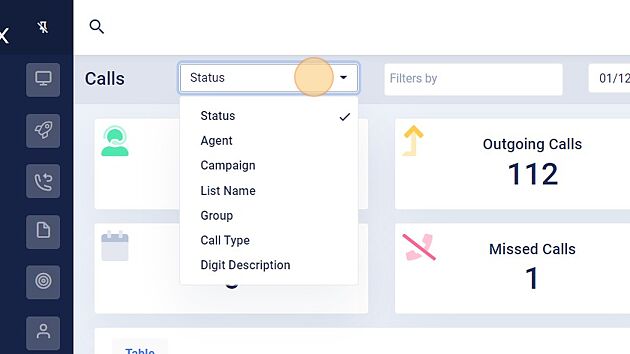 3. Click the "Filters by" field to apply campaign filters.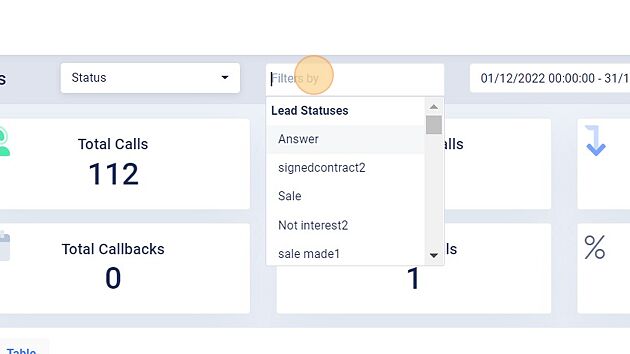 4. Click the "Date" field to choose the time frame of the report.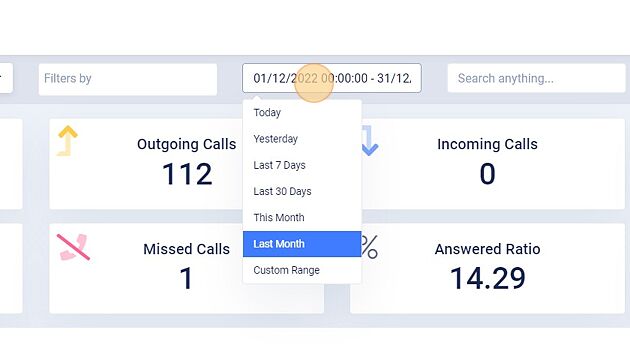 5. Click the "Search anything..." field to search for a specific call, user, etc.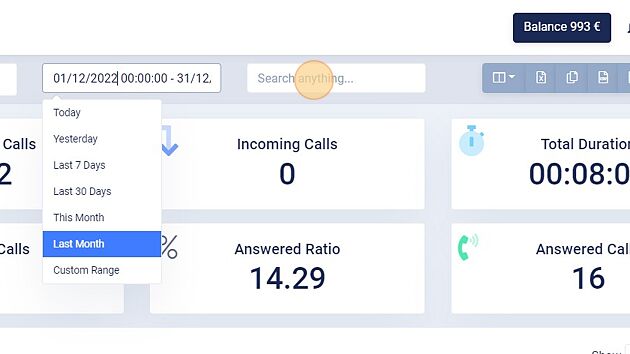 6. Click here to download, copy or print your report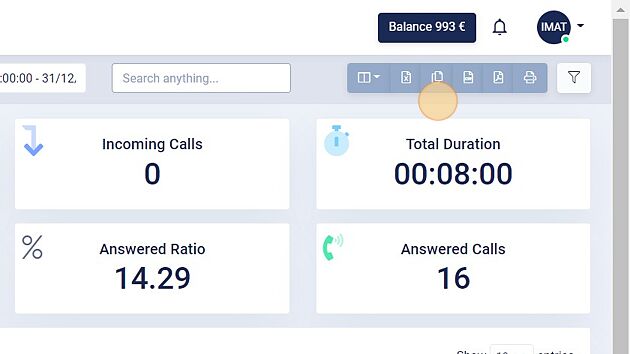 7. Here you can monitor the different KPIs you have chosen.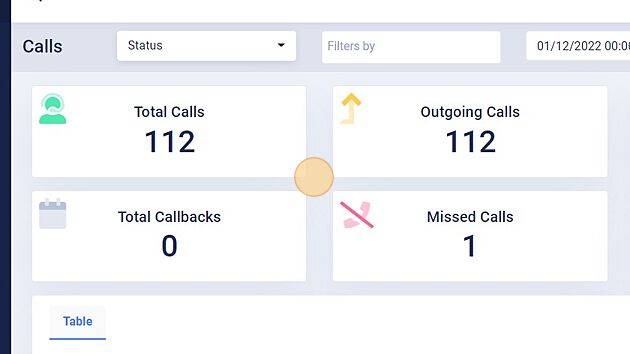 8. Click "Show Logs" to show logs for the specific call.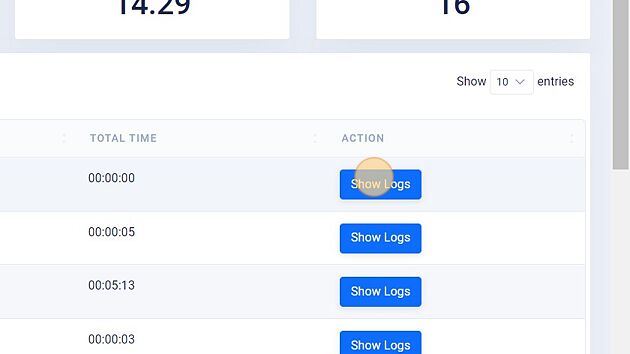 9. You can review the logs here and apply different filters. In addition you can download, copy or print the specific log.