1. Click "Scheduled" on the left-hand side to navigate to the scheduled reports page.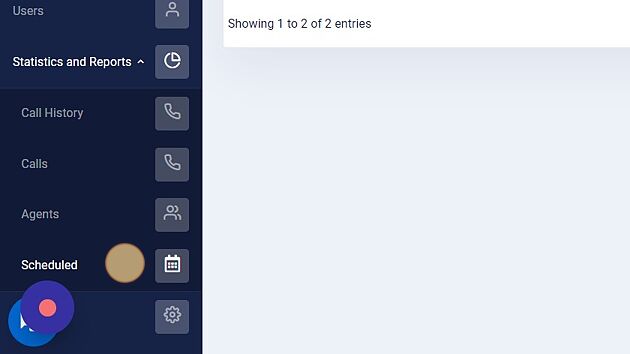 2. Click the "Search anything..." field to search for an already created rule.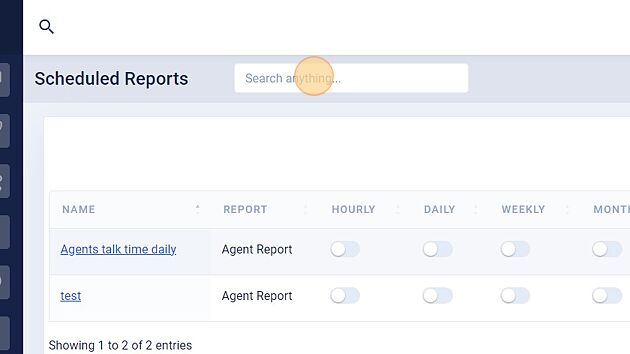 3. Here you can monitor your scheduled rules.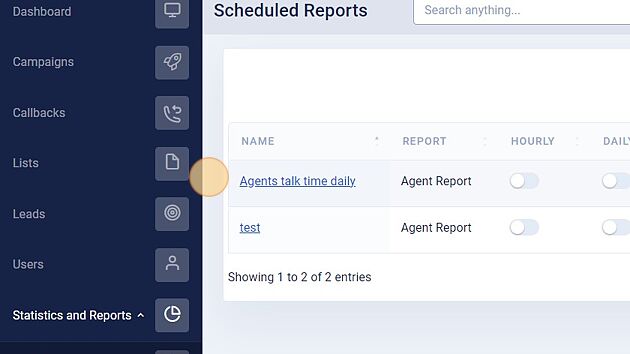 4. Click 'actions' to edit or delete a rule.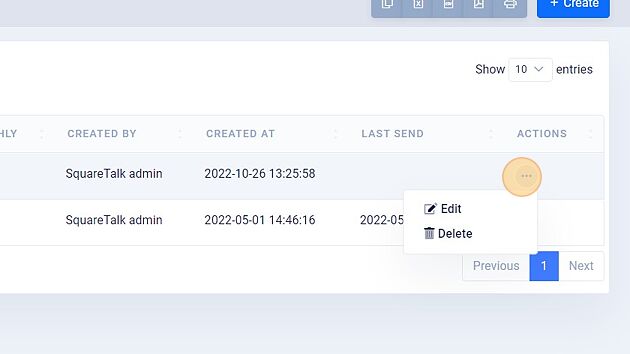 5. Click "Create" to create a new schedule rule.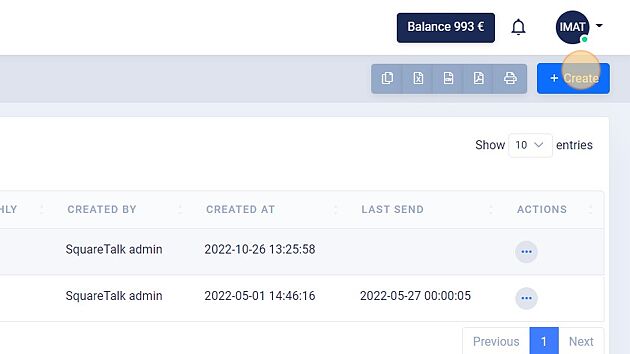 6. Give your report rule a name.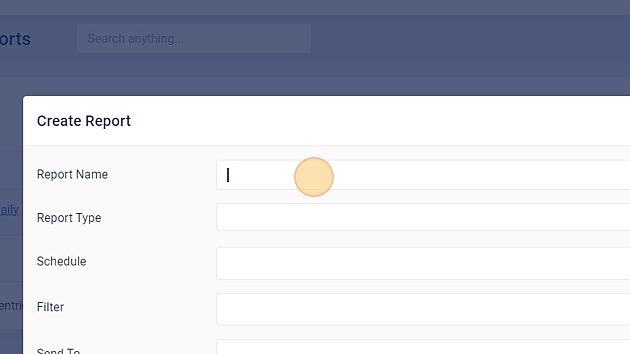 7. Click 'Report type' to choose between agent report or call history report.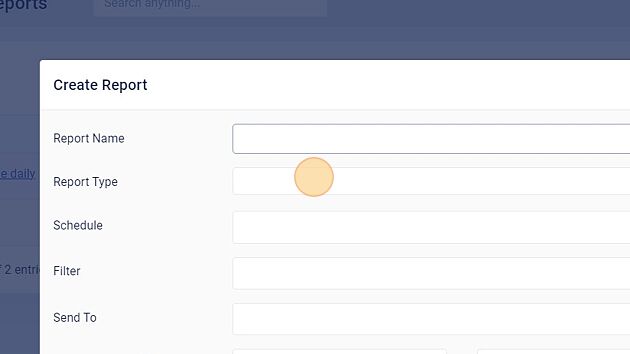 8. Click 'Schedule' to choose the time frequency of the report rule. This will determine how often the user will receive the report.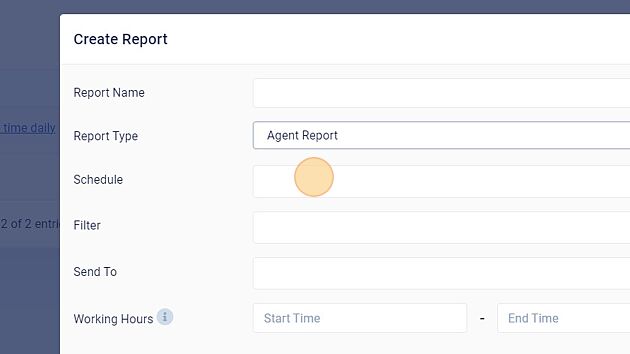 9. Choose a time frequency from the drop-down menu.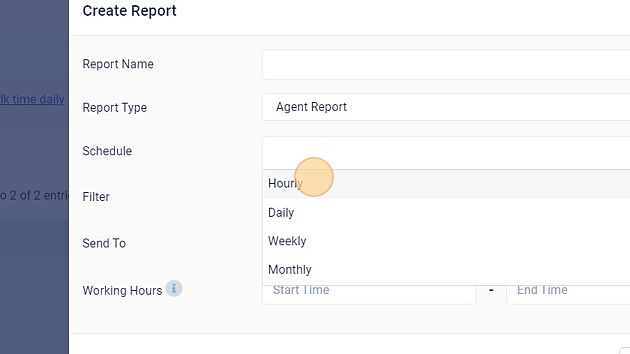 10. Click 'Filter' to choose the receiver of the report - either a user or a group.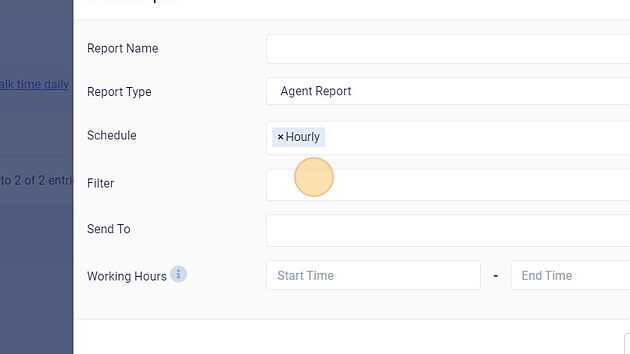 11. Choose via the drop-down menu.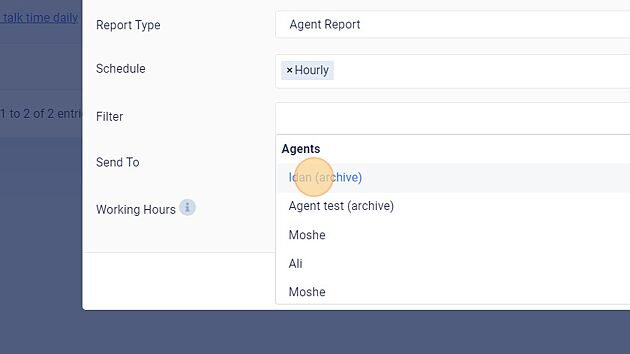 12. Click here to choose the receiver of the scheduled reports.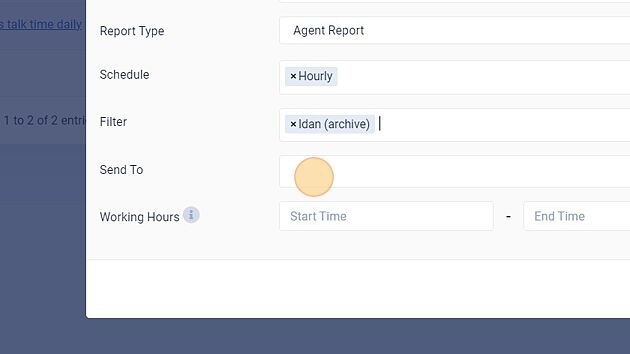 13. Click the "Start Time" field to choose for which time frame the report is related. This option is related to hourly and daily reports.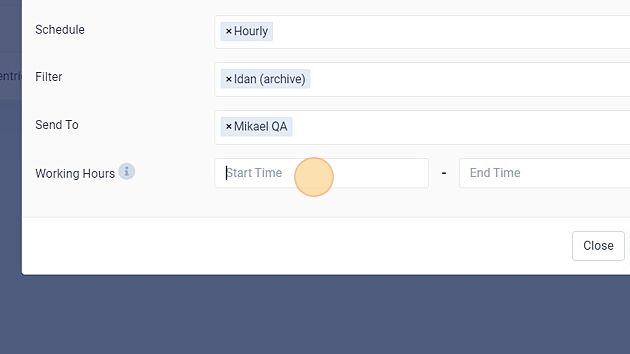 14. Click the "End Time" field to enter an end time of the frame.