1. Click "Settings" on the left-hand of your Matrix to navigate to the settings tab.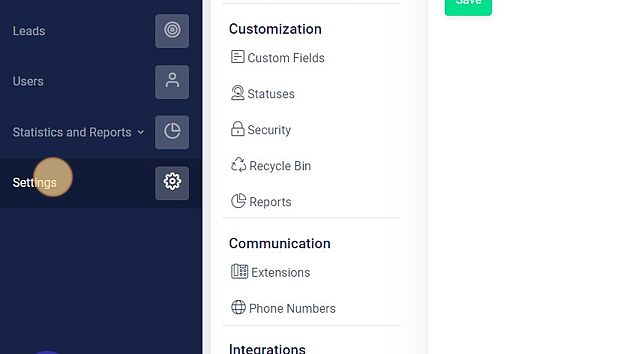 2. Click "General" to navigate to the general settings of your Organization.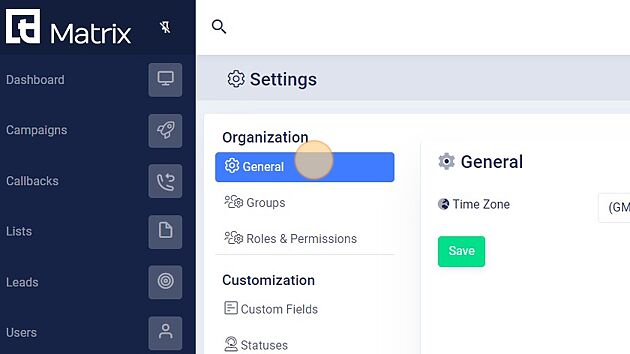 3. At this page you will be able to choose the Time Zone of your server. PS: This does not affect the current values in the database, the date-time values are stored in UTC. The date-time values (reports, monitors...) will appear based on the user's local settings. Its only related to inbound calls.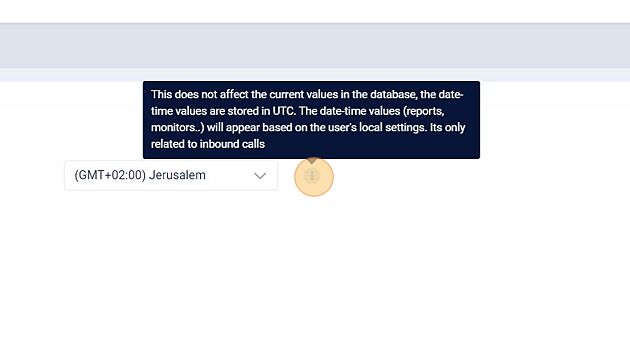 4. Click the drop-down menu to choose your Time Zone.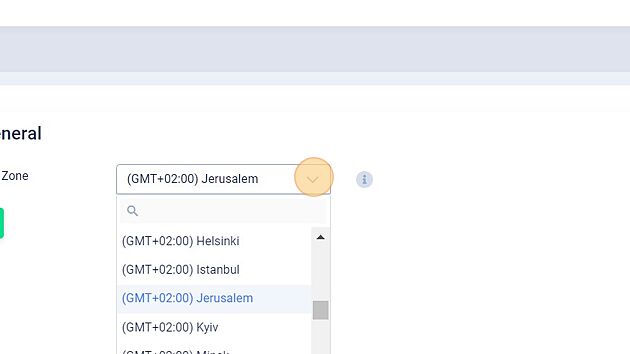 5. Click "Groups" to navigate to the groups settings tab.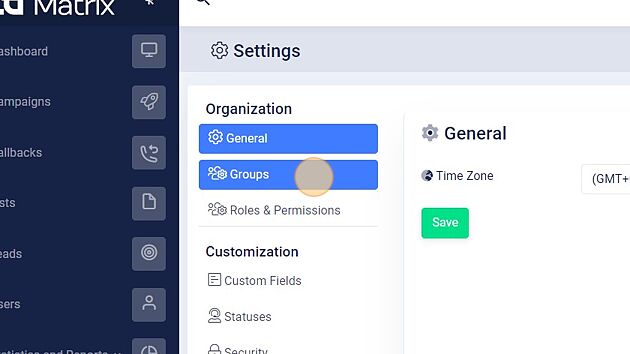 6. Here you will be able to edit or delete pre-created groups.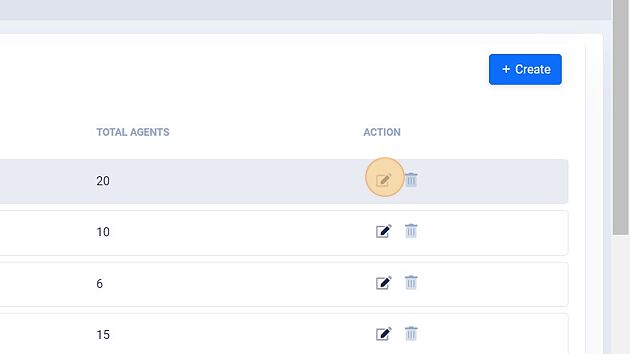 7. Click 'Create' to create a new group.
8. Click the "Group name" field to name your group.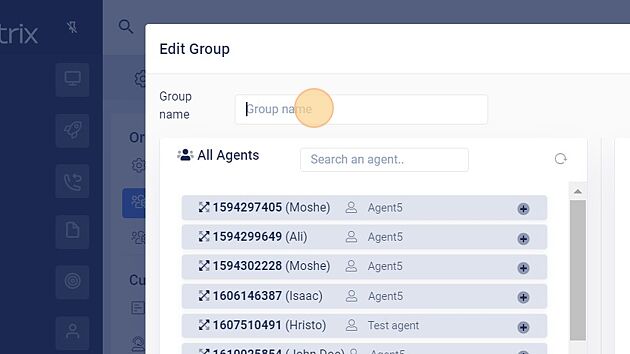 9. Click the "Search an agent.." field to search for a specific agent.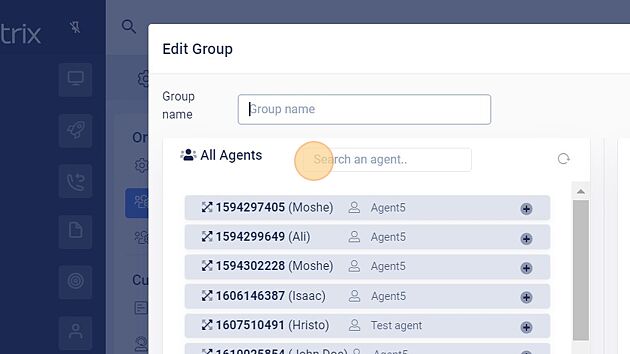 10. You can drag the chosen agents from the left side to the right to add them to your new group.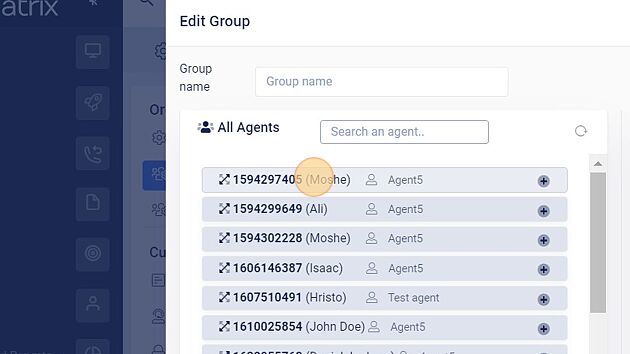 11. Place the chosen agents on the right side. They will be part of the group.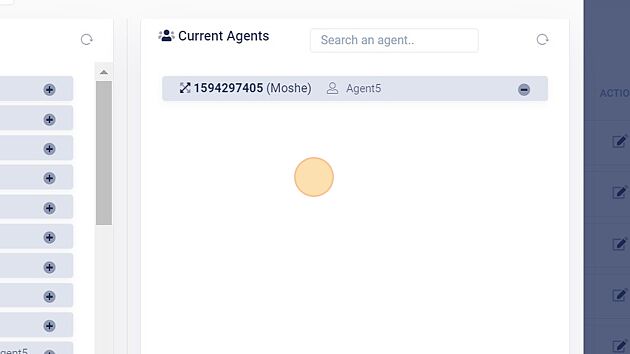 12. Click "Roles & Permissions" to navigate to the role and permissions settings tab.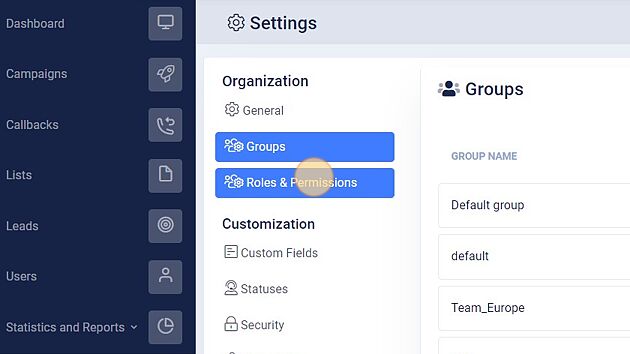 13. Click "Create" to create a new profile with custom role permissions.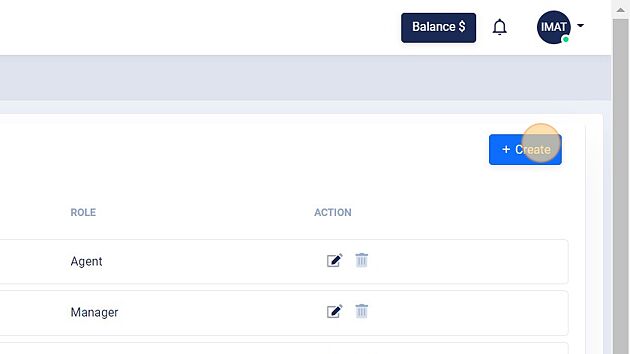 14. Click this drop-down menu to choose what role you would like to create. You will be able to choose from the default Agent and default Manager.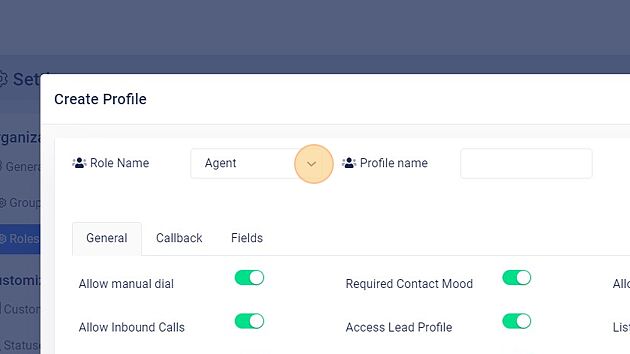 15. Give your new role a name.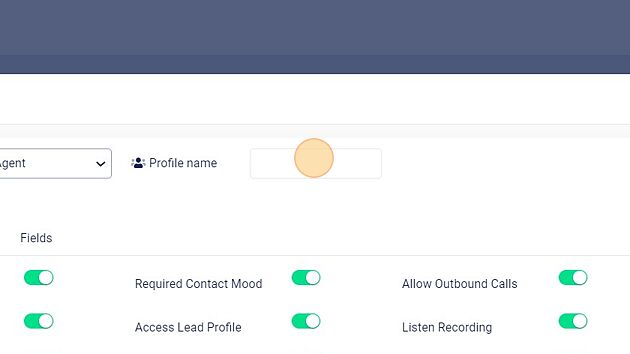 16. Here you can choose which permissions you would like to give to your new role. By activating the switch you give the role the right to perform a certain action or monitor a specific KPI.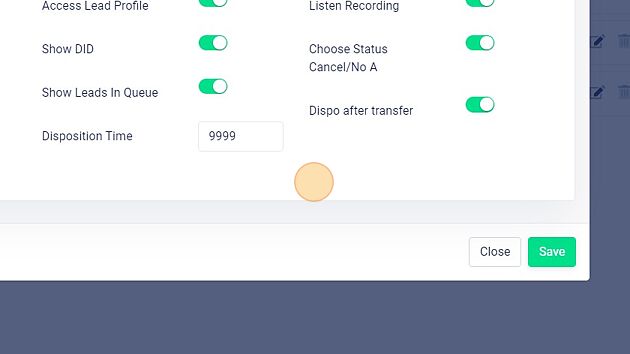 17. By the action buttons displayed on the right-hand side you can either edit or delete a role you have created.