1. Click "Users" to navigate to the users tab in the Matrix on the left-hand of your screen where the menu options are.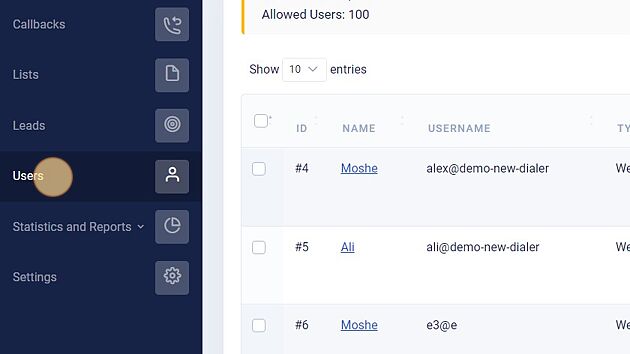 2. Click the "Search anything..." field to search for a specific user.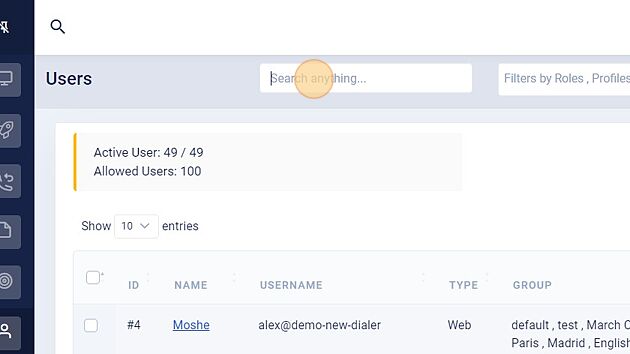 3. Click the "Filters by Roles , Profiles or Groups" field to apply one of the mentioned filters.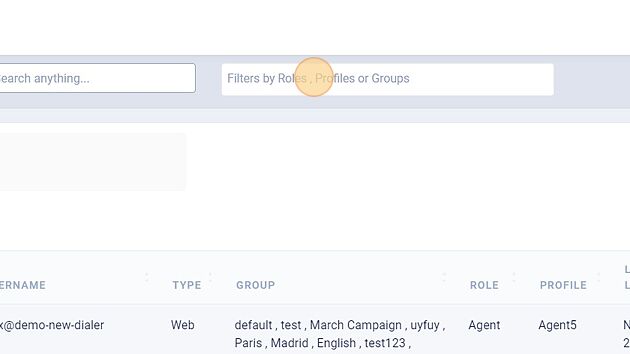 4. Click "Create" to create a new user for the Matrix.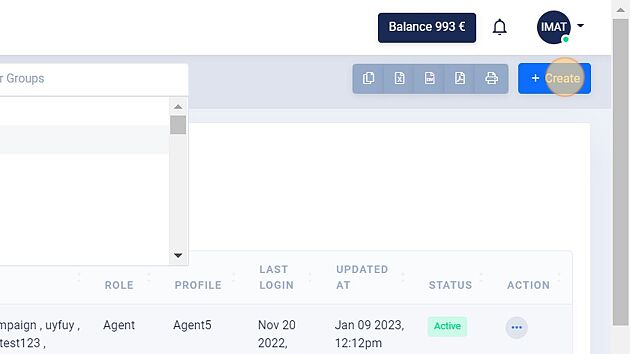 5. Here you need to enter the full name of your user.
6. Here you need to enter the email of the user.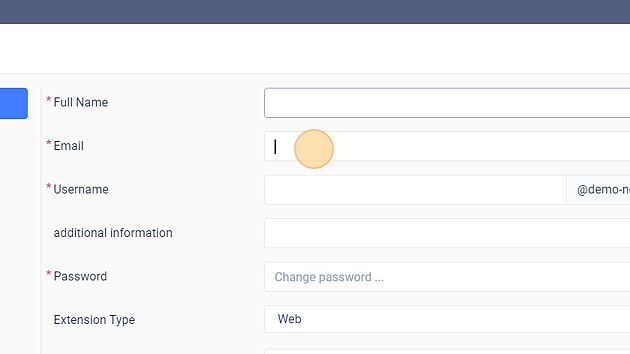 7. Here you can choose the username of the user.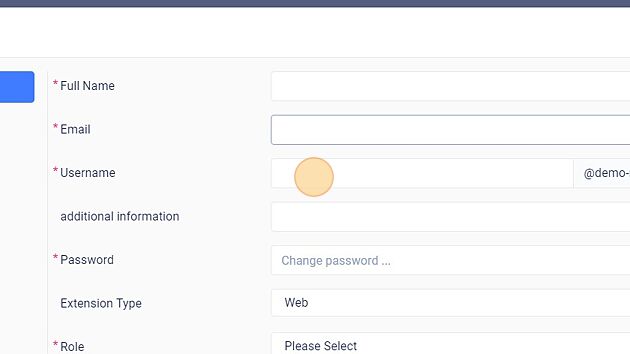 8. Here you can leave some notes for the user and add additional information.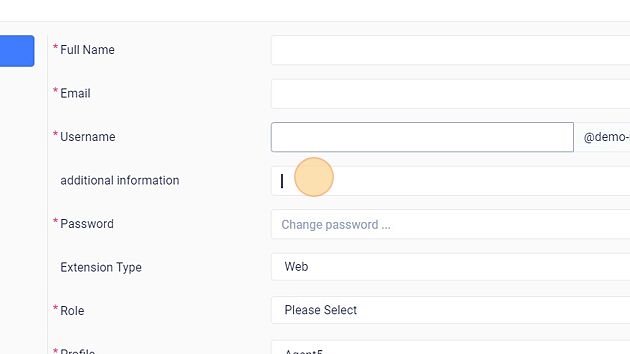 9. Click the "Change password ..." field to choose the password of your user.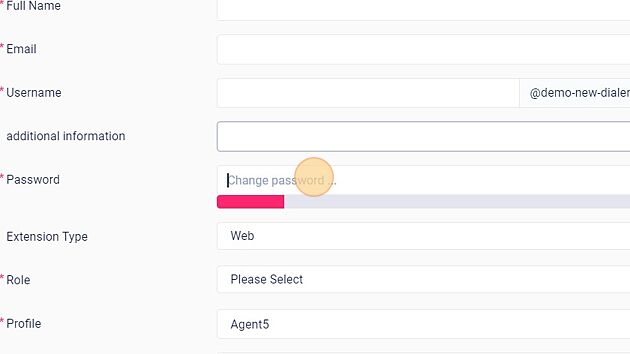 10. Click 'extension type' to choose between WebRTC or SIP that your agent will use. If WebRTC is choose your agent will have a dial-pad available inside of the Matrix and the calls will go via the agents browser. If Sip is your choice, the calls will go through the soft-phone that is preinstalled on the device and is configured to work with the Matrix.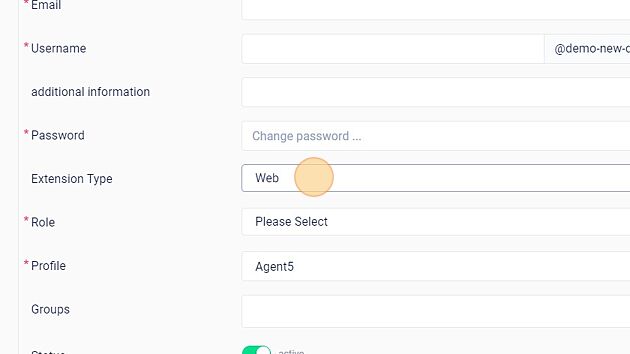 11. Click the 'Role' drop-down menu to choose the permission of this user.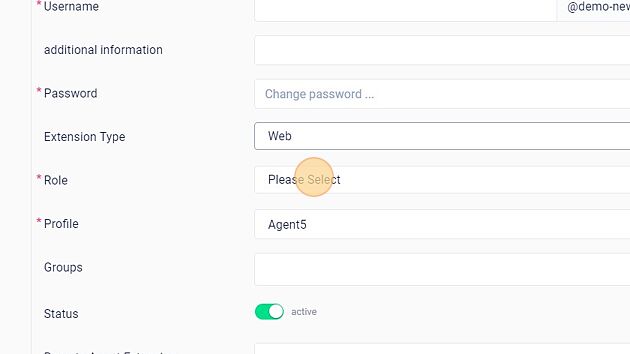 12. Click 'Profile' to choose which profile will apply for the permission role preciously chosen. PS: You will have available options, only if you have created sub-roles for the three default roles (Agent, Manager and Admin) via the settings of the Matrix.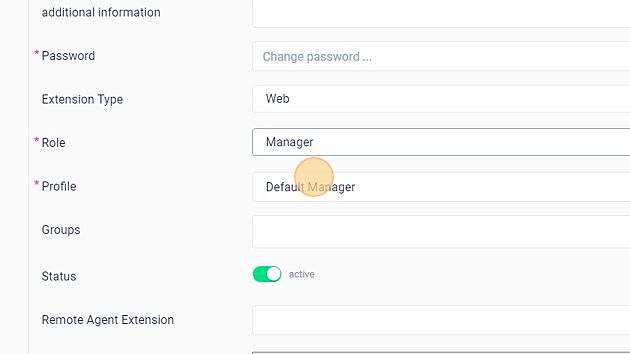 13. Click here to associate the user to a specific group. Groups can be created via the settings options.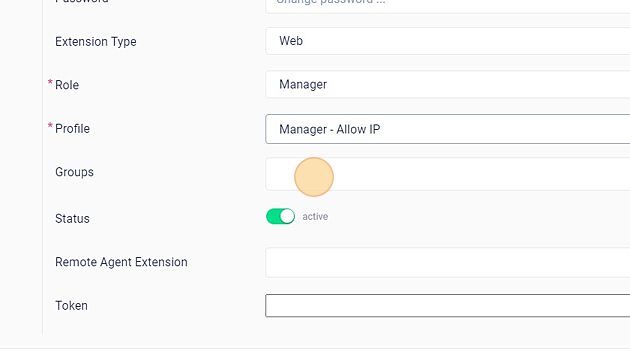 14. Click "Status" to activate or deactivate the user.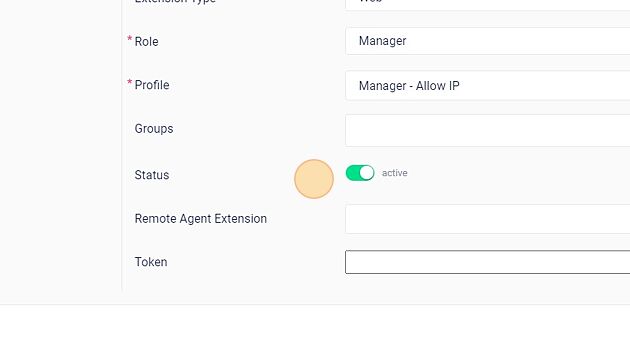 15. Click here to generate an API token for your user.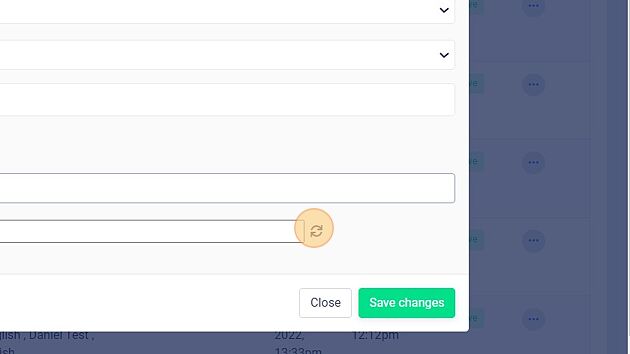 16. Click the action button to edit a user, see login times or delete the user. PS: Users can be restored if deleted via the settings tab.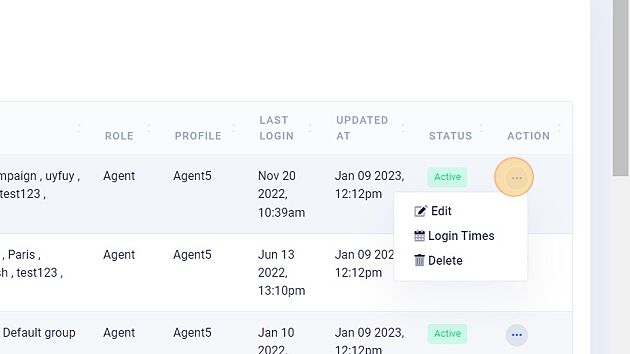 17. Here you can download basic information for your users in an Excel, PDF, CSV file or print.